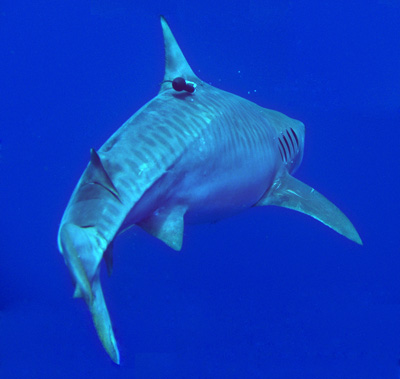 If you are planning to return a tag to us for refurbishment/rebuild, reprogramming, or data extraction, please contact us first in accordance with the Fish Tag Refurbishment Policy. We require advance notice of returning tags so that we can allocate space for them on our production schedule. Tags being returned for refurbishment or reprogramming require a completed and submitted production form. Please submit an online production form prior to shipping and include a printed copy of the submitted form with the tags you are returning. Please remove all tethers and attachments before shipping.
Tags should be shipped in their original packaging when possible, insured, and sent via a trackable service carrier (our preferred carrier is Federal Express [FedEx]). Recovered fish tags should NOT have a magnet attached to them. Unused tags being returned for reprogramming only should have their original button magnet securely attached to the STOP position (see the Field Manual for details).
Be advised that certain tags may not be eligible for refurbishment. Please review our Fish Tag Refurbishment Policy to see if your tag(s) meet the criteria for refurbishment.
INTERNATIONAL RETURNS
CONTACT US FIRST. It is imperative that we coordinate the return of your product so we can ensure you have the proper documentation required for returning goods to the USA. International returns must clearly specify on the shipping paperwork that the contents are "Made in the U.S.A. – Returning to Manufacturer for Repair". Additionally, please use Federal Express (FedEx) since we have an agreement with them to clear incoming international packages without additional charges and paperwork. Any taxes, duties, or fees that are added due to a lack of proper documentation or use of an alternate carrier service will be charged to the sender.
Microwave Telemetry, Inc. does not provide any warranty whatsoever, neither express nor implied, for any refurbished unit. The reverse engineering or attempted reverse engineering of any MTI product or technology is strictly prohibited.
Photo by Shaun Kadison