How to Request a Data Report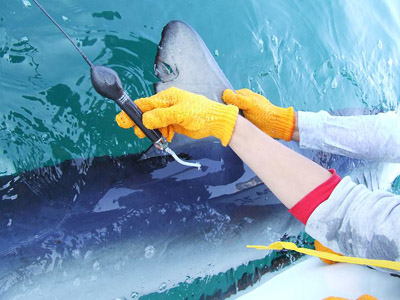 Tags typically transmit for about 2 weeks, though they may transmit for up to a month before the battery is depleted. Once a tag has finished transmitting and all of the Argos data have been retrieved, contact us to have your raw data processed into a readable format.

To request a data report, send us an email at support@microwavetelemetry.com and include the following information for each tag for which you require data processing:

Tag ID number
DS and DIAG Argos data files (including predeployment test data)*
Tag deployment date and location (latitude/longitude)
Turn-around times for reports can vary based on the number of datasets in need of processing. Generally, data reports are sent to the user within two weeks of the request.
Click here to see what to expect in a data report.

* Review the Argos User's Manual (available at www.argos-system.org/manual) or the Data Retrieval section of your Field Manual for more information.
Photo courtesy of Lucy Howey